News follows nation's clampdown on cryptocurrencies as exchanges are raided over alleged tax evasion and fears of gambling addiction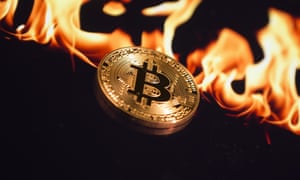 The value of bitcoin plunged 13.5% in the early hours of Thursday after news hit that South Korea is planning to ban cryptocurrency trading.
News of the ban follows the raiding of local cryptocurrency exchanges by police and tax authorities over alleged tax evasion, as one of the key nations driving the demand for bitcoin and other virtual currencies attempts a clampdown.
The news sent bitcoin prices tumbling $2,000 from midnight UK time from a high of $14,890, according to data from Coinbase, before beginning to recover in the early hours of the morning.
In South Korea, where bitcoin trades at around a 30% premium compared to other countries, the local price plunged as much as 21% after the minister's comments.
theguardian.com